Flower Girl Dress of the Week in Pink and Plum Tulle
Each week we feature a new flower girl dress to highlight as our favorite "flower girl dress of the week" – showing one of the newest custom dresses we made at Pegeen and especially love. We used a plum color of silk called wild berry and petal pink for the sash and lots and lots of layers of tulle. Pegeen has over 200 colors of silk and many more in tulle! If you plan on ordering a dress from us, we suggest you order free swatches.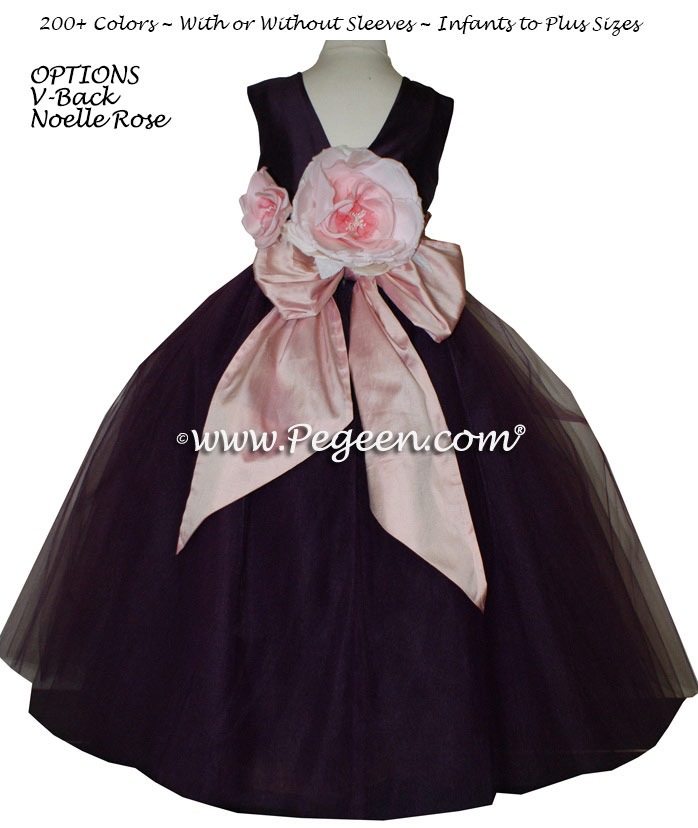 This customer chose to base her pink and plum flower girl dresses on style 402 and used wild berry for the base and tulle and petal pink for the sash. Additionally, she added a Noelle rose and a v-back for a total of $55.